Ok, we come out of hibernation (aka, our 7 month-long celebration of National Championship #15) to laugh (again) at Notre Lame. Yesterday, somebody found a stash of t-shirts that apparently were printed up to be distributed after the BCS championship game (and the anticipated ND victory). Here's a picture of one of them: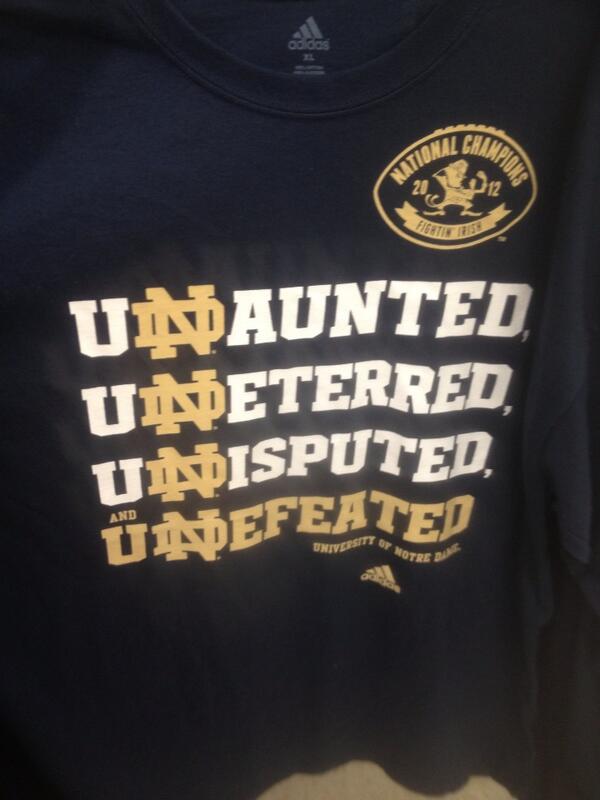 hahahahahahaha. You guys! Y'all are hilarious! You really thought . . . hahahahahahahahahahahahahahaha
Ok. But just to show that we are not among those who merely ridicule and have no positive suggestions for those in need, we think we've come up with a good substitute for a t-shirt. We actually like the idea of incorporating the ND symbol. It's not the idea, it's the content that's the problem. So, see how these phrases work:
Un-disturbed by being so overrated.
Un-disquieted by being unable to tackle.
Un-distinguished from every other average football program in the country.
No like? Ok, well, give us some time, we'll come up with something.