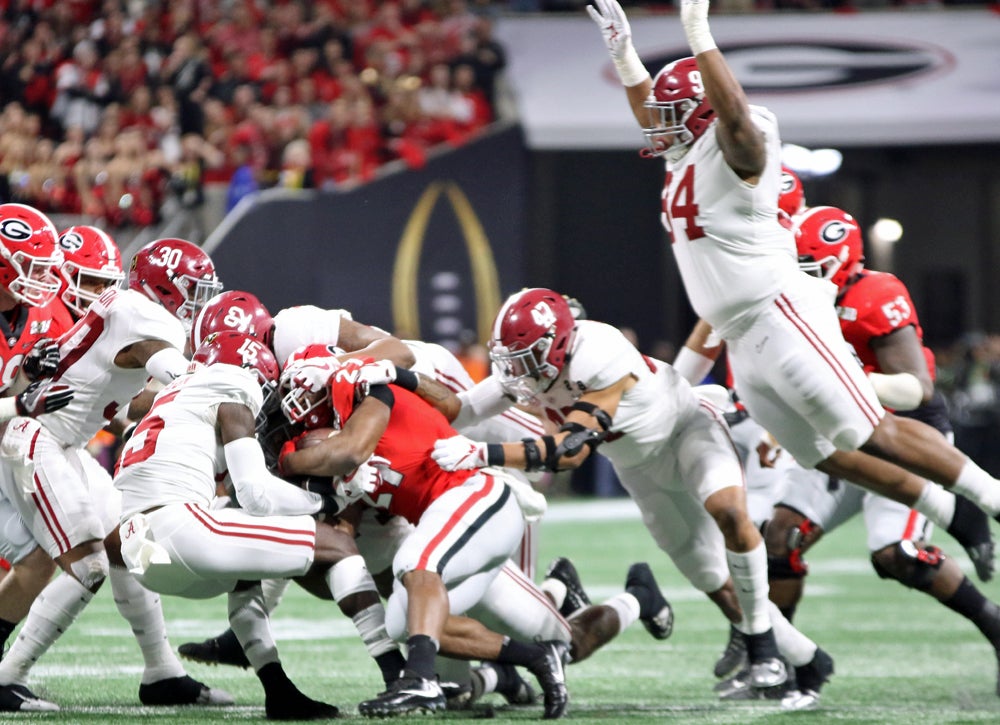 You know, every national championship is special. Every one. All seventeen of them. But some are "more special" than others and the one on Monday night in Hotlanta may have been the most special of all. It was as improbable as it was unlikely. A game that needs to be watched again just to appreciate what happened. But in the end, what happened was that Alabama – a team devastated by injuries throughout the season, injuries that continued all the way through this very game, continued to persevere and overcome all obstacles to win. Amazing.
When we started this game, we said that there were three things that simply could not happen if the Tide were to win the championship. They were (in no particular order):
We must not allow the Georgia defense to stop the run (forcing the Tide to depend upon Jalen's arm).
We must not miss scoring opportunities nor give up easy scores.
We must be able to convert on third downs and prevent the Dawgs from converting on third downs.
If one of these happened, victory would be in serious jeopardy. So, what happened? All three.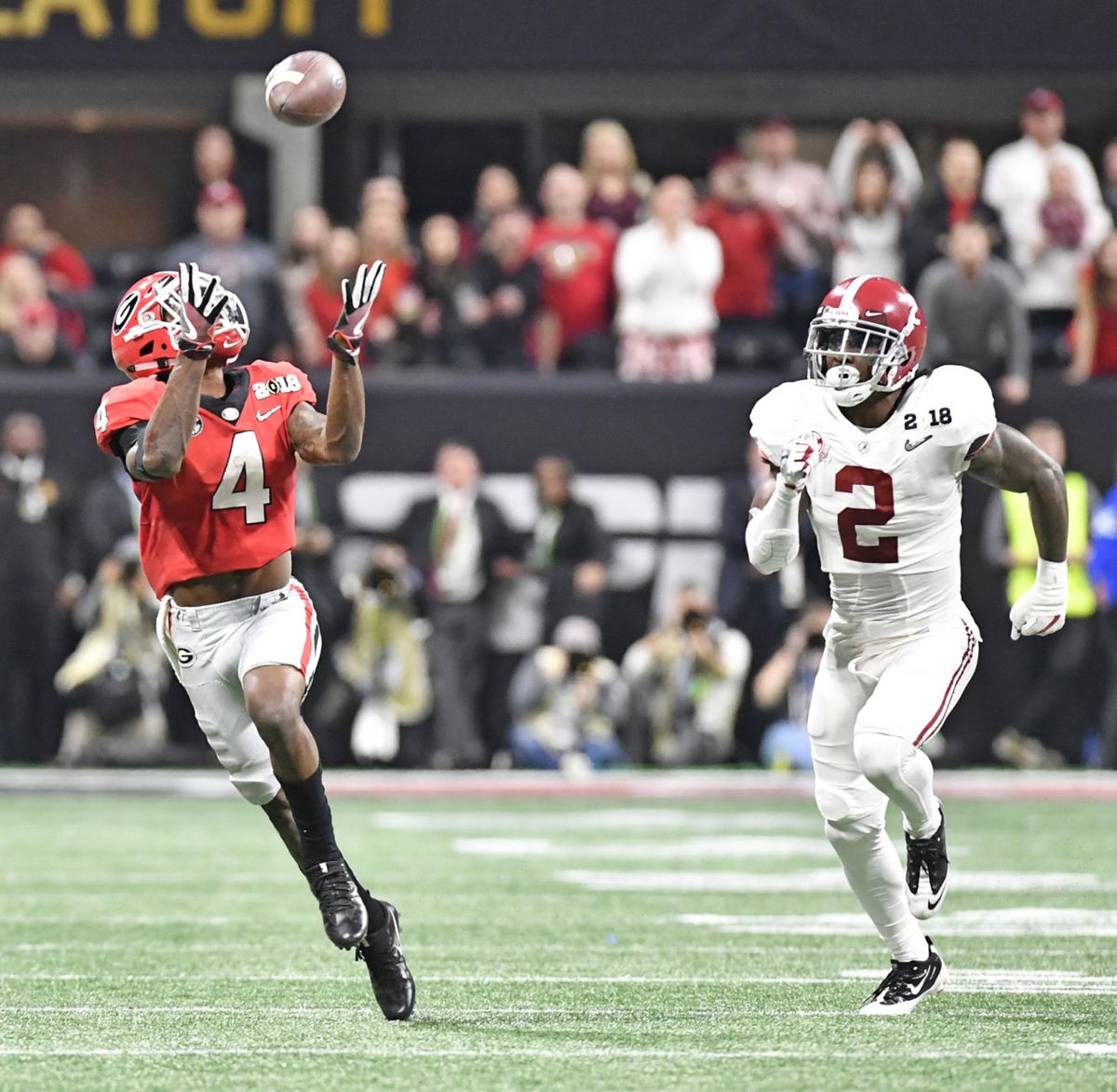 Again, Alabama had trouble moving the ball on offense, converting third downs. Again, the Tide had trouble running the ball, as the G-Dawgs crowded the line of scrimmage, daring Jalen to complete a pass (any pass). And two big scoring opportunities were missed (Jalen overthrowing a wide open Calvin Ridley in the end zone and a missed field goal by Andy Poppanastos). All this led to being shut out in the first half and being behind the Dawgs, 13-0.
It looked hopeless and we ain't kiddin.
But then Saban became Saban and pulled a Saban move that nobody but Saban would ever do – he pulled Jalen and replaced him with true freshman, Tua Tagovailoa. And Tua took over. Tua, who had not started a game all year; Tua who had not even played a single down in a critical situation all year; Tua was placed in a National Championship Game behind by thirteen points against one of the best defenses in the country. And Tua came through.
It was astonishing and marvelous. And more than once did we think it was hopeless. And yet, Tua came through in the end.
But Tua was not the only one. Let's give thanks for the defensive effort in the second half (and especially in the fourth quarter). Over and over the defense stopped a powerful Georgia offense and another true freshman (Jake Fromm) who was having a career night. Over and over they gave the ball back to the offense so that the deficit could be made up.
And, it was. Though it should not have taken a heart-attack threatening overtime to do it. Andy P had a rough night. Missing his first field goal (after a procedure penalty) and then missing the potential game-winner with 3 seconds left in the game. But, at least, he made two critical field goals in between those misses.
Overtime went like the rest of this game. After the robot with glasses got Georgia the lead with a 51-yard field goal, the Tide took the field with one goal in mind – NOT leave the outcome of this game to the toe of Andy P. So, what did we do on the first play? Oh, thanks for asking! Tua dropped back, and dropped back, and dropped back some more until he was tackled 16 yards behind the line of scrimmage. Leaving the Tide with a second and 26 to go for a first down.
Call the undertaker. This one's dead.
But like everything else in this game, just when you think the Tide is dead, somehow, they come back to life.
On the next play, Tua dropped back, looking to his right, then all of a sudden turns left and flings a 50 yard pass to a wide open Devonta Smith (true freshman) and, just like that, the game was over, Alabama had won, and confetti was falling all around. Amazing.
It wasn't easy (are they ever – ok, except the one against Notre Lame) but the Tide won and garnered its 17th National Championship. But much more impressively, its 5th Natty in 9 years under Saban.
So, all you younguns, mark it down in your diaries – these are the "good ole days" that everyone will be talking about 50 years from now. It is an astonishing run.
But when you're the Champs, this is what you do.
RTR!